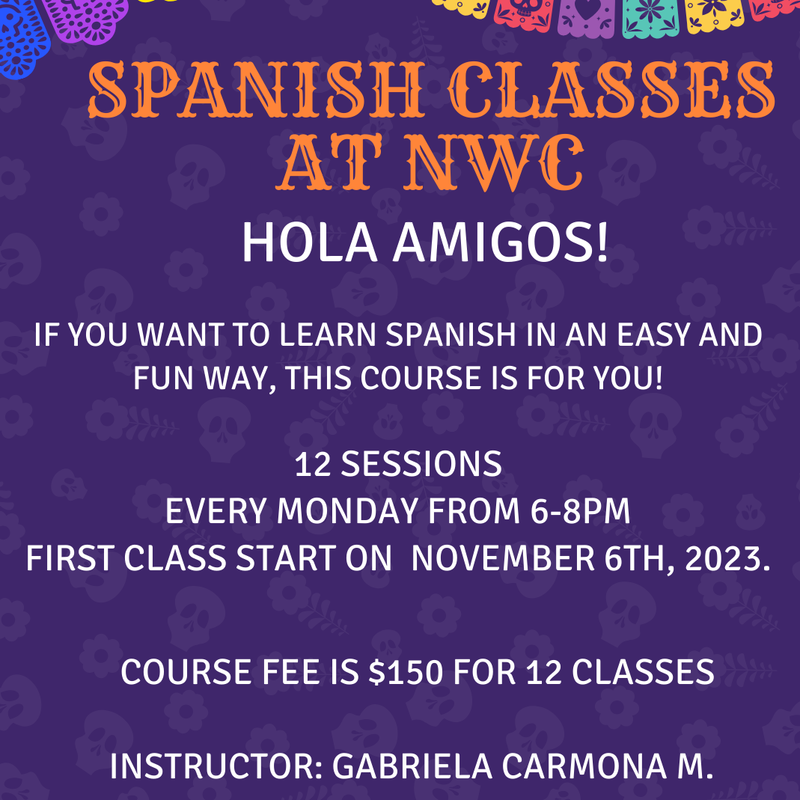 Oct 30, 2023
Unlock the World of Conversational Spanish!
Ready to immerse yourself in the beauty of Spanish culture? Our Conversational Spanish Classes are the key to fluency, fun, and adventure!
What you'll gain:
Confidence to converse with native speakers.
Practical vocabulary and phrases for real-life situations.
Cultural insights for deeper connections.
Interactive, engaging, and fun learning!
Don't miss out on this chance to broaden your horizons. Whether you're a beginner or brushing up on your skills, we welcome you. Limited seats available!! Note: registration is open until November 3rd at 12PM and is not official until payment is received - please contact Gaby today at 306-693-4677 to register.