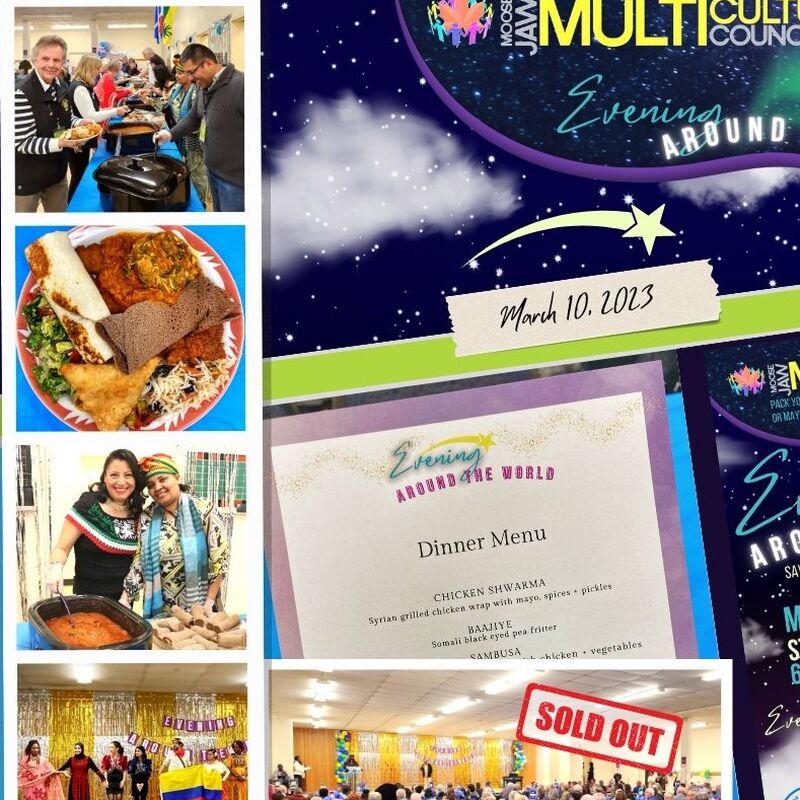 Apr 20, 2023
Our 7th International Dinner was a great success! Thank you to everyone who bought tickets, contributed as sponsors or silent-auction donors, and especially to the sold-out crowd that came out despite the blizzard, and made our fundraiser a night to remember! The final tally is in, and the event raised just over $6400.
An impressive team of 49 volunteers gave over 150 volunteer hours, and it is largely thanks to their tireless work that our dream to make this event bigger and better than ever became a reality. To those who shared their time and talents behind the scenes cooking, decorating, and cleaning up afterwards, to those who helped out during the event serving the food, providing entertainment, welcoming guests and clearing tables, we couldn't have done it without you! We hope everyone made some delicious memories together, and we want to send a special thank-you to our own photographers of the night, as well as Discover Moose Jaw and Wandering Whimzy Photography for their wonderful event photos!
We are so thrilled with the results of this sold-out evening and everyone's hard work, and it was an honour to gather together and in the words of the President of our Board in her welcoming speech, "have a fantastic time celebrating our city's rich cultural heritage through the universal language of food."