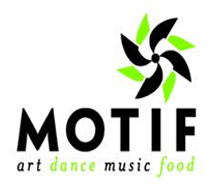 Motif is an annual three-day outdoor multicultural festival held every second weekend of July at Moose Jaw's Happy Valley Park.
To encourage an understanding and appreciation of Moose Jaw's cultural diversity, each July cultural groups gather to display food, art and entertainment. Booths are set up around the park to create an accessible small village setting. Additional programming and entertainment is provided on an outdoor, open-air raised stage.
Motif is a community-building festival that celebrates the rich heritage, culture and language of all cultural communities living in our town by bringing everybody together, without exception, for three days of music, food, art and games. The festival was founded in 1974 to create an educational and inspirational platform where the community can connect with Moose Jaw's multicultural heritage. Not only does this even encourage the retention of languages and cultural traditions as essential components of multiculturalism, but it also serves as an opportunity to welcome newcomers into our community.
Attendees and tourists can expect extraordinary performances that aim to celebrate culture, history and folkloric traditions. Motif also functions as a platform to facilitate collaborations among all nations. Ultimately, through the prentation of music, dance, gastronomy and traditions, Motif's vision is to provide a multi-day, multi-faceted event that focuses on engendering a tolerant and engaging community through the immoersion of culture.
Motif invites you and your family to travel the world in three days! Join us for an unforgettable weekend of fun activities, food and music.
Advance Passes
3 Day Advanced Passes -> $12 online, staring in June!

3 day passes may also be purchased at the MJMC main office @ 60 Athabasca St. E. (St. Andrews Church - West Doors)

1 Day Pass -> $8 at the gate
When accompanied by an adult, children 12 & under -> FREE.
Festival Hours of Operation
Friday - 3:00 PM - 10:00 PM
Saturday - 1:00 PM - 10:00 PM
Sunday - 1:00 PM - 7:00 PM
Pets in The Park
Due to the health & safety of our visitors and other furry friends, we ask that you please leave your pets at home.
If your pet is a registered service animal, you may bring it to the festival. While we are animal lovers, we want to ensure that safety issues are kept to a minimum.
Thank you for your cooperation!
Entertainment and Event Details
Please head over to the Motif Website to check on the most up to date information regarding the festival!!